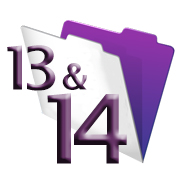 Designed for the organizations that need to share a FileMaker Pro 12, 13 and 14 database worldwide 24/7.
With FileMaker Server 14 high-performance servers you can serve databases worldwide to friends and associates that have FileMaker Pro 13/14 and a broadband Internet connection. Clients are easily able to link worldwide offices via TCP/IP to a private and secure database server without spending thousands of dollars. FileMaker Server 13 serves FileMaker Pro 12, 13 and 14 databases/users.
FILEMAKER SERVER 13/14 OPTIONS
FileMaker Server 13 and 14 now divides connections into two groups. FileMaker Go connections are no longer grouped with FileMaker Pro connections. Instead, FileMaker has grouped FileMaker Go connections with their new web publishing engine called WebDirect. FileMaker Inc. has limited connections to the server for these two types of concurrent connections. We offer groups of 5 concurrent connections for both FileMaker Go and WebDirect (both).
When placing your order you'll have the opportunity to choose up to 5 simultaneous FileMaker Go and WebDirect connections for an additional fee. You'll also have the option to add a website plan if you wish to use Custom Web Publishing. With Custom Web Publishing a PHP site developer can customize the look and flow of each database driven page and actions performed by scripts and CGIs. More about FileMaker / Web Hosting Bundles
View samples of WebDirect.
Contacts Database
Project Database
For website and database combo plans. FileMaker/Web Hosting Bundles

In my data safe? Database backup and recovery.

Order online.
FILEMAKER PRO ACCESS PRICING